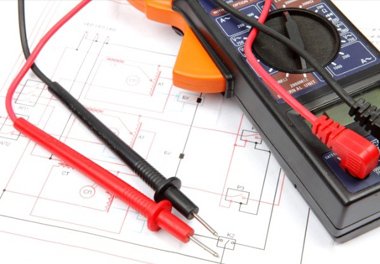 If you need quality services at great prices, our professional electricians in Northclif & Melville are perfect for you. We are well trained in all aspects of electrical work including installations, surveys and repairs. Whether you need our services for your residential property or your office, we are ready to help you!
From simple tasks such as repairing fuses and basic wiring to complex services such as installing air cons in large industries, our Northcliff & Melville electricians know what is best for you. Whatever the problem, whatever the time, we are always ready and willing to help. You only need to talk to us and we shall arrive equipped to handle your problem.
We carry out a variety of electrical services, from buyer's surveys to emergency call outs. Our services includes; home wiring, electrical testing and inspections, fault finding, installation of fixtures and circuit breakers, general maintenance, electrical fencing installations, installing lights for homes and offices, fixing fuse boards and circuit box repairs among many others.
We are always available to hear from you. Feel free to talk to us about any issue you might be facing. Make that call on 011 568 0908 and do not forget to ask for a free quote!
Our electrician services encompass:
• Delarey • Sophiatown • Linden • Victory Park • Berario • Bergbron • Risidale • Westdene • Greenside • Auckland Park • Quellerina • Westbury • Whiteridge • Montgomery Park • Brixton • Bosmont • Emmarentia • Richmond • Newlands • Blackheath • Florida Glen • Fairland • Albertsville